"Bowser Castle" soft deadline set!
And Another Thing
Description:
Hello gamers... This is
And Another Thing, A Third Mario Thing
, the most epic and sexy and for the win Super Mario World romhack since Brutal Mario. It will be a simpler collab, with a more relaxed vibe a la the VIPs where there isn't too much focus on everything being chocolate as heck but if anyone wants to make a chocolate stage, they're free to do so. So far the only strategy is "make levels think s**t later".
Roadmap is making stages until we feel we have enough, then Bowser's Castle, then overworld, then first release. Then possible bosses, then final release. It is different from ASMT in that claiming spots in the overworld is not a thing as I feel that would force everyone to make their stages in a more restrictive manner, focusing on a certain theme or difficulty relative to the placement.
We are using underway and Maddy Thorson's Lunar Monitor and Lunar Helper pack to help compile the hack for easy building. Normal users can simply assign Lunar Monitor with their rom for easy extraction of levels, while sticking to the other tools (PIXI, GPS and UberASM) for insertion. Updates to the baserom are frequent but for the most part you can work on your level with no real problem with regards to updating the baserom every day. Any questions you may have will be answered as soon as possible on Talkhaus and Discord, as we understand the Lunar tools are kinda scary to work with!
All you need to deliver is the .mwl, any map16 and custom graphics you've added, and any custom ASM you're using
and we'll merge it with the current baserom (likely Nao will). You can also ask for custom music if you want, add it yourself, or specify that you want vanilla music. Any other specifications (wanting Mario enemies, setting up multi midpoint etc) are also valid, you don't need to worry. Foreground and Background tilemap replacements are not on the table due to the issue of making them all consistent, so you can stick with whatever you insert from SMWC, or any vanilla tilemap.
Retry can also be added through the UberASM version of it by Kevin, but I and Nao want the hack to be relatively on the Standard label, we can discuss this with the other team members. Retry added to reaction based Standard levels is not off the table, of course! There are also a few bugfixes I've added for the sake of it. I tried to not remove anything that fixed bug strats though, like double carry and wall jumps.
Buckle up, Homestucks...
The wheel of fate is turning.
Rebel 1
Action
Discussion:
Discort
(pm me to join, dipshits kept logging the fuck on)
This subform
Claiming Spreadsheet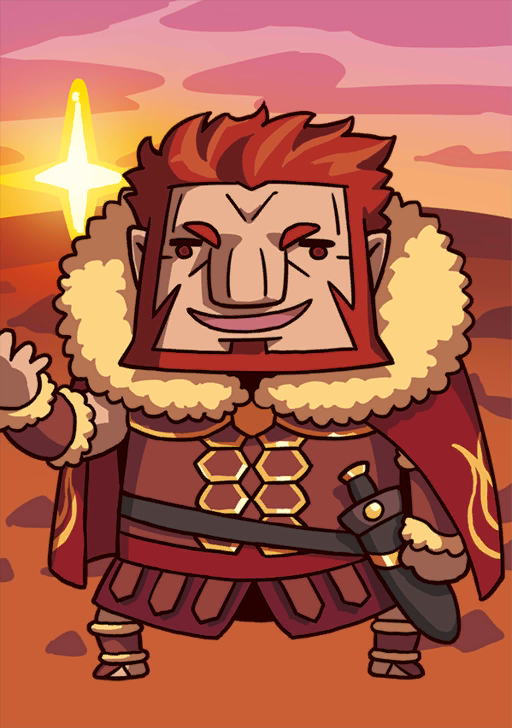 isky......
------------------------------------------------------------------------------------
Original post:
So you might remember a few months ago when we were planning MaGL4 I mentioned a collab. xfix tried helping me get it started and manage it, but I spoke to him right now and he decided to decline due to the sheer mammoth task that is organizing a collab. I still believe a collab could happen between raocow-aligned hackers and etcetera.
However.
xfix did say one thing, that I think I should keep in mind.
if you want my honest answer, i don't think you would be capable enough to be a leader of a collab
i don't want to discourage you, you can try to prove me wrong by actually making a working collab, just know that odds are against you, most collabs do fail
This is to say.
We have to keep it relatively low cost if we want to make it work.
We can't expect people to make a second VIP5 or JUMP 1/2 in a project that's mostly beginners.
I've thought about stuff like a final boss, since I specialize in state machines, but
I don't want to risk it
.
For now I'm thinking of focusing on making a baserom for non-ASM inclined users and a spreadsheet to organize stuff like Map16 pages, custom sprites, blocks, patches, level ids, sublevel ids, ExGFX numbers...
SMWC/SNESLab users can join as well, though I warn that due to my involvement, it might be likely that an upload to SMWC will not happen. I will upload it to Romhacking.net though.
ASM will be kept to mostly premade stuff and stuff for people's levels
. Extraneous stuff that isn't already on SMWC will likely not happen.
Maingame bosses and such will be Koopalings/Reznor/Big Boo
. I like them and I feel they're perfectly good bosses for a Mario game. For this reason I feel like we shouldn't make this hack an ASMT series effort.
Difficulty I feel like it should be Standard for the most part. I'm not opposed to including a few Kaizo levels as well, but we'll need a player that is good at Kaizo to test them. I'm simply not up to the task.
I don't expect this to get any traction but. First let's have a discussion on priorities and whatnot so we can get this going properly. Opening up for levels and a proper name and such will be later.
There will not be a hard baseline for levels
. We can have only like 20 and it'll be fine.
My fellow men (and women, and nb folk), you may discuss.