Some new drawings. Gonna try to do a lot more now.
Samus Aran
To celebrate Metroid Dread's release, here's Samus! I've been waiting for this game for like 10 years, and it's been a blast to play so far. Samus is also one of my favorite video game characters ever and my first fictional crush because I'm a simp lmao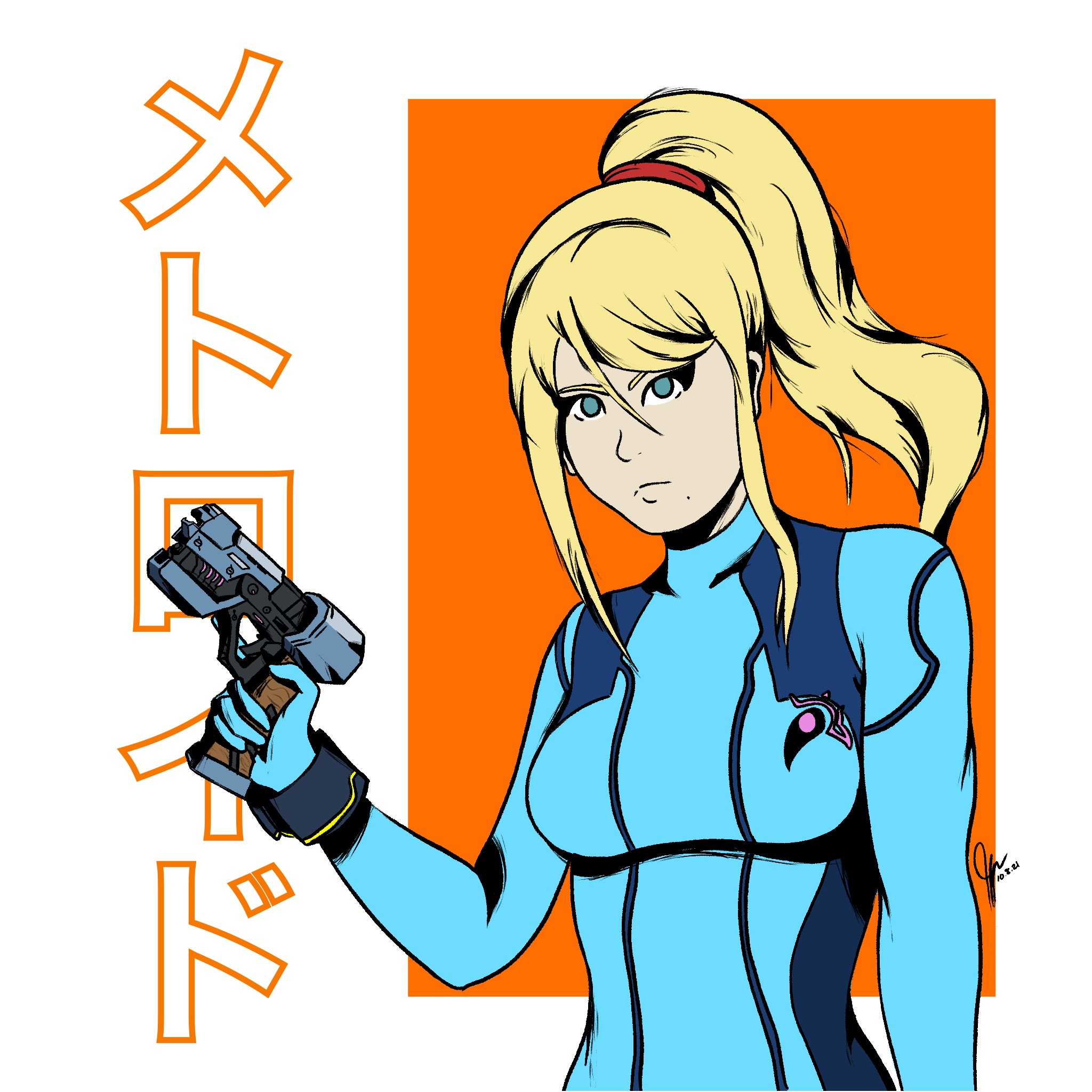 Jimson Dautra
Experimenting with a new style, so I figured I'd try it out on a relatively new OC of mine. She'd definitely be the final boss.