It's often tradition for artists to come together and do a 'draw a thing every day' challenge also known as 'Inktober' (or Drawtober, Artober, or whatever usually ending in 'tober')
Usually I do a monster-themed one on Twitter, but this year the guy organising that is doing something else.
But never fear! Instead this October there is:
rao-ctober!
I was whining about my lack of a list on discord, and raocow stepped in and created THIS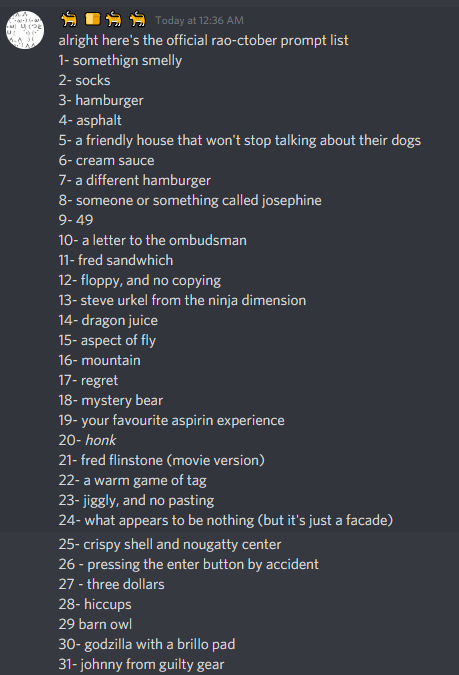 Several people have already expressed interest, and I was recommended to make a thread here for it too.
I'll make sure to post my arts here as well, and I hope y'all can too