Opinions everywhere, man
Posts: 240
Joined:

1 year ago

Pronouns: he/him/his
Location: Poland
Sewerside City's 1st Factory ★★★★
I had to do it yelsey
Have you ever wanted to play ASMT on something better than ZSNES/Snes9x 1.51, or even on a real SNES?
Tag <div> was not opened.
---
Anyone want a banana? :3
Posts: 1196
Joined:

5 years ago

First name: Matt
Location: Oregon
*thumbs up*
I was going to make "Smartest Hack" just for Hyper VI, but I decided against it. The whole hack is just smarter than raocow and all of Talkhaus combined, remember.
Ayjo and Meya are watching you. Be on your best behavior.
Moists:
The (Talkhaus) Price is Right
On hiatus. It'll return someday.
---
Defeat the Giant Spear Man
good luck figuring out which wololo
ワンワン
---
Posts: 196
Joined:

4 years ago

Pronouns: she/her
---
Can I vote
raggow
It's too bad what happened with that second key thing though
Check out the winners in the 2018 Mosts Results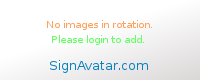 << Click!
---
---
Return to "Talkhaus Mosts 2018"
Who is online
Users browsing this forum: No registered users and 1 guest