the figure of Kevka's bear was a sightseeing
Posts: 1004
Joined:

5 years ago

First name: Michael
Pronouns: he/they
Location: Yes
Who gives off the most intense, hardcore aura and/or is really good at being shiny, magnetic and/or conducting electricity?
A2XT Episode 2's vice admiral "The Project's Not Dead Yet" person and certified Absurdly-Oblivious Fool
Useful posts, discussions & resources for SMBX and A2XT

My art & audio thread
Audiomack (new music), SoundCloud (old music)

𝐀𝐍 𝐀𝐖𝐄𝐒𝐎𝐌𝐄 𝐏𝐑𝐀𝐘𝐄𝐑 𝐈𝐒
𝐂𝐎𝐍𝐅𝐋𝐈𝐂𝐓 𝐖𝐈𝐓𝐇 𝐔𝐒

- 𝐁𝐀𝐓𝐓𝐋𝐄𝐒𝐔𝐈𝐓 𝐌𝐎𝐑𝐒𝐄𝐋 -

𝐊𝐄𝐄𝐏 𝐘𝐎𝐔𝐑 𝐃𝐈𝐆𝐍𝐈𝐓𝐘
---
Megaman 11
It's kind of like this category from the 2018 Steam Awards
---
Mega Man

He's metal, and he's going to be here for a good while to come still.
---
Anyone want a banana? :3
Posts: 1347
Joined:

6 years ago

First name: Matt
Location: Oregon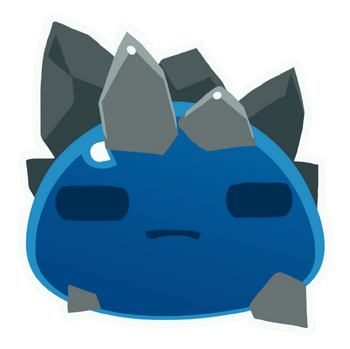 These slimes ore totally metal.
Ayjo and Meya are watching you. Be on your best behavior.
Moists:
The (Talkhaus) Price is Right
On hiatus. It'll return someday.
---
The Real Treasure is You
Posts: 1183
Joined:

10 years ago

First name: Rabi~En~Roll
Location: Location, Location.
Luste Teuber
Please interact
---
Dancing with the moonlit knight
Posts: 874
Joined:

10 years ago
Metal Mario
---
Luste Teuber
ワンワン
---
Void and Voir embraced together...
Posts: 532
Joined:

5 years ago

First name: En Gardevoir
Pronouns: Male
Location: Paradise Prairie
Pink Gold Peach
A.K.A.: En Gardevoir
Signature credits to DeviousShadows
Original Splash Art by Rayark Games
---
---
Return to "Talkhaus Mosts 2018"
Who is online
Users browsing this forum: No registered users and 1 guest