I recently launched a crowdfunding campaign for
Hexoshi
, the game I'm developing:
https://www.crowdsupply.com/onpon4/hexoshi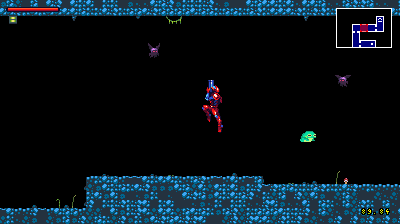 This is going to be my biggest game yet once completed. I'm hoping to capture the essence of everything that made Super Metroid great, and make something even better. The crowdfunding campaign is to fund the development of Milestone 1, which focuses on the first area of the game, graphical improvements, new enemies, and giving the player some new abilities.
Right now it looks very similar to Super Metroid because it's in such an early development state, but I'm hoping to expand and give Hexoshi its own identity as its development moves forward.
Of course, given my principles, the game is 100% libre. It is also publicly available, though there currently isn't a proper release,
just the Git repository
.
All comments are welcome.