Banned
Posts: 0
Joined:

6 years ago
---
The world has become a place
Posts: 1585
Joined:

8 years ago

First name: Hayden
Location: Saskatchewan
This shouldn't be a category even, it's just everyone stealing a joke I started.
---
Check out the winners in the 2018 Mosts Results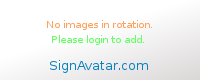 << Click!
---
Ashan
"oh no my best friend was replaced by a evil demon shadow monster"
"argh i am the evil shadow monster demon shadow"
Vip is pronounced "Beep"
I go by ToNi now. Trying to homogenize my internet handle.
---
---
Banned
Posts: 0
Joined:

8 years ago

First name: Stephen
Location: Holstaurus Heaven
Aposke wrote:strawberrygirl
I don't remember anything about that person except she wasn't strawberry.
Raocow did manage to put a "n" in Pleiades.
But alas I choose
Mata Hari
for quantity's sake.
---
mischievous sleepy ghost
Posts: 506
Joined:

5 years ago

First name: Meta
I kind of like September Planks.
---
---
---
Zyglrox Odyssey wrote:

Willhart wrote:Ashan
---
---
Return to "Talkhaus 2013 Mosts"
Who is online
Users browsing this forum: No registered users and 1 guest